Print Friendly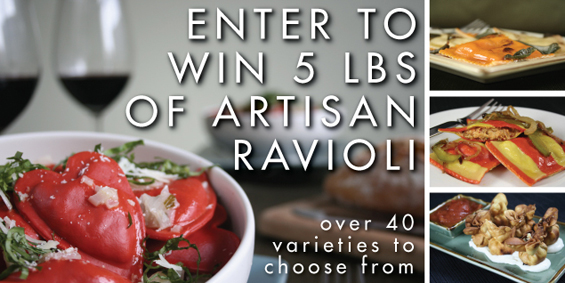 I just wanted to let you know about this amazing contest at MarxFood.com


You can enter to win 5 lbs of Artisan Ravioli, with over 40 flavors to choose from. And there are some amazing flavors! Lobster in Parsley, Veal Bolognese, Classic Cheese, Garden Spinach and Sage and Sweet Potato and Pecan are just a few of the amazing choices.

All you have to do is leave a comment on their blog, and let them know which flavor you would choose!

Click on the picture above to enter.

Good luck!